If you need to install Rosetta on your Mac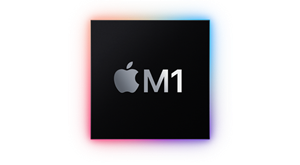 Rosetta 2 enables a Mac with Apple silicon to use Audio Units (AU), VST and VST3 plugins built for a Mac with an Intel processor.
---
Although Apple Silicon M1, M1 Pro and M1 Max chip processors are currently used in latest-generation MacBook Air, MacBook Pro, Mac Mini and iMac models, the company has started the transition from Intel x86-64 processors to their own custom ARM processors. With the macOS v11.3 Big Sur has included Rosetta 2, a software which permits many applications compiled exclusively for execution on x86-64-based processors to be translated for execution on Apple ARM processors.
---
Installing Rosetta

If you have a Mac with Apple silicon, you are asked to install Rosetta the first time you open an app built for an Intel-based Mac. Click Install, then enter your user name and password to allow installation to proceed.
Alert: To open app, you need to install Rosetta. Do you want to install it now?
After installing Rosetta, it is available to any other apps that need it, so you will not be asked to install it again. If you choose not to install Rosetta now, you will be asked again the next time you open an app that requires Rosetta.
---
Using Rosetta

Rosetta is not an app that you need to open. Rosetta works automatically in the background whenever you use an app built only for Mac computers with an Intel processor. It translates the app for use with Apple silicon.
In most cases, you won't notice any difference in the performance of an app that needs Rosetta. But you should contact the app developer to inquire about a version that can natively use the full power and performance of Apple silicon.
---