Virtual Acoustic and Electric Sitar plus Tanpura VST
---
Overview
Virtual Sitar is VST instrument designed to emulate the acoustic Indian Sitar as well as the Electric Sitar. Additionally it includes the Tanpura, a continuous harmonic drone in support of a melody.



---
Features


Ø Acoustic Sitar (Model 1)
Ø Acoustic Sitar (Model 2)
Ø Electric Sitar
Ø Tanpura Drone (C2-B3) and Acoustic Sitar (Model 3 | C4-C7)
Ø Tanpura Drone A
Ø Tanpura Drone C
Ø Tanpura Drone D
Ø Tanpura Drone E
Tanpura Drones (A-C-D-E): The Indian drone instrument does not play melody but rather supports and sustains the melody of another instrument or singer by providing a continuous harmonic drone. The Tanpura is an essential accompanying instrument which provides a point of reference for creating other sounds; musicians or singers can freely improvise over the drone. Alternatively, by modulating different parameters like ADSR, Reverb and/or filter, it also can mimic the 'Digital Electronic Tanpura'.

Electric Sitar preset introduced in current version, a kind of electric guitar designed to mimic the sound of the sitar. It is typically used in rock, jazz, and fusion styles.

ADSR envelope generator. Attack, Sustain, Decay and Release parameters and several modulation targets.

Multimode Filter: The values are automatically computed when you select any of the filter types. Filter switch includes: LP (Low pass), BP (Band pass), HP (High pass), notch, peak, low pass and high pass shelving filter with adjustable cutoff and bandwidth. The 'Gain Level' is used only with the EQ Peak, Low Shelf and High Shelf modes.

Variable Room Simulation: Reverb effect can control the 'room ambience'. Small rooms can be modeled just as accurately as larger spaces. Customizable with user controls for: size room, width room, damping factor & mixer.

MIDI Channel Selector.

Full MIDI Automation: Complete MIDI CC#. The following MIDI Continuous Controllers (MIDI CC) messages are recognized and affect the described parameters.

:: MIDI Implementation Chart for Virtual Sitar::

# Decimal / Controller Name
---
CC# 07 - MASTER VOLUME
CC# 16 - MIDI CHANNEL SELECTOR

CC# 71 - DECAY - ENVELOPE GENERATOR
CC# 72 - RELEASE - ENVELOPE GENERATOR
CC# 73 - ATTACK - ENVELOPE GENERATOR
CC# 74 - SUSTAIN - ENVELOPE GENERATOR

CC# 88 - REVERB SIZE ROOM
CC# 89 - REVERB WIDTH ROOM
CC# 90 - REVERB DAMPING FACTOR ROOM
CC# 91 - REVERB MIX LEVEL
CC# 20 - CUTOFF - MULTI-MODE FILTER
CC# 21 - BANDWIDTH - MULTI-MODE FILTER
CC# 22 - GAIN for EQ Peak, High/Low Shelf - MULTI-MODE FILTER
CC# 23 - FILTER TYPE - MULTI-MODE FILTER


The Sitar is a Hindustani classical stringed instrument which utilizes sympathetic strings along with regular strings and a gourd resonating chamber to produce a very distinctive sound. It was popularized by "legendary sitar virtuoso" and composer Ravi Shankar in the 1960s.
The Tanpura (or tambura, tanpuri) is a long-necked plucked string instrument found in various forms in Indian music. It does not play melody but rather supports and sustains the melody of another instrument or singer by providing a continuous harmonic bourdon or drone.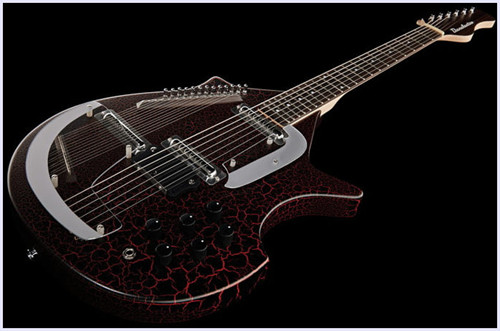 The Electric Sitar is a kind of electric guitar designed to mimic the sound of the sitar, a traditional musical instrument of India. Depending on the manufacturer and model, these instruments bear varying degrees of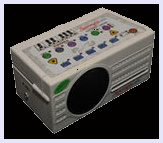 resemblance to the traditional sitar.
The Digital Electronic Tanpura is an electronic instrument that replicates the sound of the tanpura (tambura), used to provide a constant drone to accompany another's vocal or instrumental melody.

KVR Audio Plugin Resources

Before you install VST Instruments & Effects, please make sure your computer fulfills the following requirements:

Windows Operating System: Native dll file for Windows Vista, Windows 7, Windows 8, Windows 8.1, Windows 10 / x86 architecture (32-bit platform). For x64 (64-bit platform) test the demo plug-in with your host internal bit bridge as in Cubase up to v8.5 (VST Bridge), FL Studio (Bridged mode), Cakewalk SONAR (BitBridge), Cockos REAPER (Bridging), Acoustica Mixcraft (full 32/64-bit compatibility) or via external jBridge application for Ableton Live, PreSonus Studio One, Cubase 9, etc.

Linux Operating System: with the following requirements (Special Thanks to Paul Davis) or in MusE from v2.1 with Native VST support.

500 MHz Processor (Pentium®, Celeron® AMD® or equivalent) minimum.

RAM: 128 MB or higher recommended.

VST compatible host / Digital Audio Workstation DAW/ MIDI Sequencer: This VST software can be "plugged in" to any host application that supports VST Technology like: Image-Line FL Studio, Steinberg Cubase Pro, Artist and Elements, Cakewalk by BandLab, Ableton Live, Cockos REAPER, PreSonus Studio One, Acoustica Mixcraft, MAGIX Acid Pro, MakeMusic Finale, Avid Sibelius, Mackie Tracktion, AudioMulch, Steinberg Nuendo, Magix Samplitude, Magix Music Maker, Cantabile (Lite, Solo, Performer), n-Track Studio, VSTHost, SAVIHost, and much more ...

MIDI Device: After launching the Digital Audio Workstation or MIDI host application be sure to select the appropriate MIDI device before attempting to play your MIDI controller.

An ASIO® soundcard is recommended for low latency real-time play.

Please test extensively the demo version of your selected product (s) in your host to make sure there are no misbehaviors before purchasing.
Installing and Uninstalling VST Plug-in
To install VST plug-in, follow these steps:
The file must be in a directory where the VST host is looking for VST plug-ins.

Unzip the file.

Place the Syntheway Virtual Sitar.dll file into VST Plug-ins Folder of your host application.
To uninstall simply remove the Syntheway Virtual Sitar.dll file of your VST Plug-ins folder and the "User Guide and Information" and "License Agreement" PDFs files, if you also placed them there.
Version History
This section outlines revisions between Syntheway Virtual Sitar releases. The most recent changes are at the top.
Improvements:
- Added an Electric Sitar, a new Acoustic Sitar, and shared range of Tanpura Drone with Acoustic Sitar.
- 4 Tanpura Drones (A-C-D-E).
- Sitar and Tanpura selector in interface.
- Minor changes in GUI.
Bug fix:
- Minor bugs fixed.
Version 1.1
Improvements:
- Added MIDI Channel selector button on graphical user interface (GUI) and assigned a MIDI CC number.
- Minor changes in GUI.
Bug fix:
- Minor bugs fixed.


Version 1.0
Initial version


Version 0.9
Beta (Beta Tester version only)
Plug-in Credits
Concept and Programming by Daniel Laiseca
Evaluation & Registration
The code for the licensed and evaluation versions of this software are identical. The Demo Version is full functional. You can do anything you can do with the full version, also some presets are included to demonstrate the instruments capabilities.
The demo restrictions are:
The demo generates a short beep noise in all output channels every 10 seconds. Some presets and sounds are not available. Sitar Model 2 and Tampura A-C-D-E are not included.
The Registered Version does not have nagging sounds, full sounds and presets are available and their use is unlimited.
The program is a SHAREWARE. You are hereby licensed to use this software for evaluation purposes without charge but if you use this software after the evaluation period, a registration fee is required.
Note that by registering the software, you enable us to improve it and design new features.
The full version is available to purchase, as downloadable software, the promotional price is US$29,90, and you can download the full version as soon as your payment is received.

VST is a trademark of Steinberg Soft- und Hardware GmbH