ShamiKoto

Virtual Koto & Shamisen (Traditional Japanese Stringed Musical Instruments)
---
Overview
ShamiKoto is a virtual Koto (13-stringed) and Shamisen (three-stringed lute) designed to emulate those traditional Japanese stringed instruments. Includes pre-recorded Koto glissandos. The user interface features a built-in: ADSR envelope, a LFO unit, a flexible Multimode Filter and a Glide control, offering a wide range of sounds. Available in VST 32 bit and 64 bit versions.

Features
| | |
| --- | --- |
| 1 | Koto 13-Stringed |
| 2 | Shamisen (Samisen) 3-Stringed Lute |
| 3 | Koto Glissando #1 Ascending (Straight) |
| 4 | Koto Glissando #2 Descending (Straight) |
| 5 | Koto Glissando #3 Ascending (Straight) |
| 6 | Koto Glissando #4 Descending (Straight) |
| 7 | Koto Glissando #5 Ascending (Wavy) |
| 8 | Koto Glissando #6 Descending (Wavy) |
ADSR envelope generator. Attack, Sustain, Decay and Release parameters and several modulation targets.

Tremolo Section: Contains a LFO (Low Frequency Oscillator) with modulation depth, frequency and offset. This creates a kind of a "trembling" sound. Can be used to modulate a large number of target parameters.

Multimode Filter: A flexible multimode 'Infinite Impulse Response' (IIR) filter with LP (Low pass), HP (High pass), BP1 CSG (Band pass 1, constant skirt gain), BP2 C0PG (Band pass 2, constant 0db peak gain), Notch (Band-stop/Band-rejection) filters with adjustable Resonance and Cutoff Frequency range extends up to Nyquist. Gain Compensation option for LP, HP and BP1 filter types.

Glide (Portamento) Control: This function determines the amount of time it takes for the pitch of a played note to slide to the pitch of the following played note.

6 pre-recorded Koto Glissandi (ascending and descending, four straight and two wavy).

Full MIDI Automation.

Many of our songs demos features our Virtual Shakuhachi Japanese Flute, an ideal complement available here

Virtual Shakuhachi (DAL Flute) feat. ShamiKoto Virtual Koto & Shamisen


Before you install VST Instruments & Effects, please make sure your computer fulfills the following requirements:

Windows Operating System: Native dll file for Windows Vista, Windows 7, Windows 8, Windows 8.1, Windows 10 / x86 and x64 architecture (32-bit and 64-bit platforms).

Apple macOS: Audio Units and VST Plugins or Sample Libraries

Linux Operating System: with the following requirements (Special Thanks to Paul Davis).

500 MHz Processor (Pentium®, Celeron® AMD® or equivalent) minimum.

RAM: 512 MB or higher recommended.

VST compatible host / Digital Audio Workstation DAW/ MIDI Sequencer: This VST software can be "plugged in" to any host application that supports VST Technology like: Image-Line FL Studio, Steinberg Cubase Pro, Artist and Elements, Cakewalk by BandLab, Ableton Live, Cockos REAPER, PreSonus Studio One, Acoustica Mixcraft, MAGIX Acid Pro, MakeMusic Finale, Avid Sibelius, Mackie Tracktion, Steinberg Nuendo, Magix Samplitude, Magix Music Maker, Cantabile (Lite, Solo, Performer), n-Track Studio, VSTHost, DarkWave Studio, Bitwig, SAVIHost and much more ...

MIDI Controller Device: A MIDI Controller is required to play this VST instrument. The most common type of device in this class is the keyboard controller. After launching the Digital Audio Workstation or MIDI host application be sure to select the appropriate MIDI device before attempting to play your MIDI controller.

An ASIO® soundcard is recommended for low latency real-time play.

Please test extensively the demo version of your selected product (s) in your host to make sure there are no misbehaviors before purchasing.
Limitations of the Unregistered/Demo Version:
Same sound quality than the full version. It generates a short beep in all output channels every 10 seconds. Be aware that certain sounds may not be available. 6 Pre-recorded Koto Glissandos (ascending and descending, four straight and two wavy) are not available in demo version.

The full version is available to purchase, as downloadable software, the price is US$29,90, and you can download the full version as soon as your payment is received.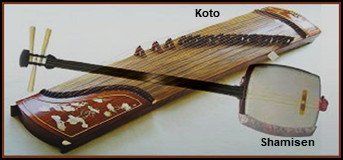 The koto (Japanese: 箏) is a traditional Japanese stringed musical instrument derived from the Chinese Zheng (Guzheng), and similar to the Mongolian Yatga, the Korean Gayageum, and the Vietnamese đàn tranh. The koto is the national instrument of Japan.
The shamisen or samisen (三味線), also sangen (三絃) — both words mean "three strings" — is a three-stringed traditional Japanese musical instrument derived from the Chinese instrument sanxian. It is played with a plectrum called a bachi.


The name ShamiKoto is a portmanteau of the words: 'Shamisen' and 'Koto'.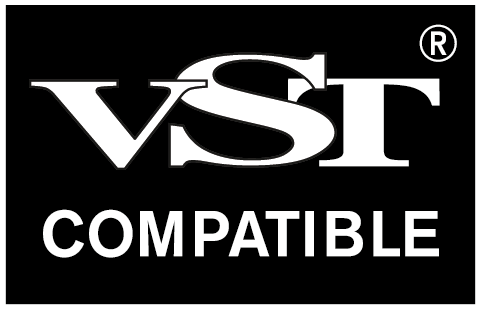 VST is a trademark of Steinberg Soft- und Hardware GmbH