Steinway Acoustic Grand Piano VST Plug-in
(Module only available in full registered version)

Steinway Acoustic Grand Piano MP3 Audio Demos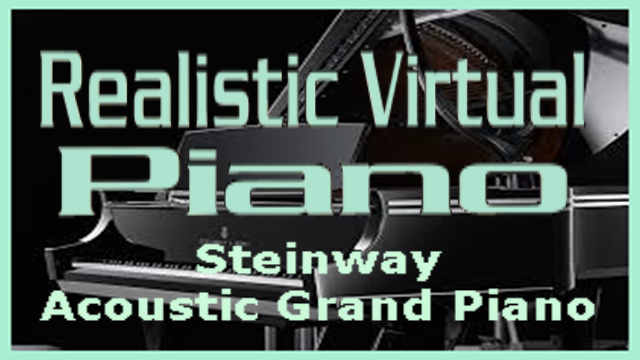 Syntheway and Realistic Virtual Piano is not related to Steinway. Steinway is a registered trademark of Steinway & Sons.
Steinway & Sons, also known as Steinway, is an American and German piano company, founded in 1853 in Manhattan, New York City by German immigrant Heinrich Engelhard Steinweg (later known as Henry E. Steinway). The company's growth led to the opening of a factory in Queens, New York City and a factory in Hamburg, Germany. The factory in New York City supplies the Americas and the factory in Hamburg supplies the rest of the world.
Steinway is a prominent piano company, known for making pianos of high quality and for its inventions within the area of piano development. The company's share of the high-end grand piano market consistently exceeds 80 percent. The company holds a royal warrant of appointment to Queen Elizabeth II
Steinway pianos have been recognized with numerous awards. One of the first was a gold medal won in 1855 – two years after the company's foundation – at the American Institute Fair at the New York Crystal Palace. From 1855 to 1862 Steinway pianos received 35 gold medals. Several awards and recognitions followed, including 3 medals at the International Exposition of 1867 in Paris. Steinway has been granted 126 patents in piano making; the first in 1857.
Custom Search

VST is a trademark of Steinberg Soft- und Hardware GmbH
Kawai is a registered trademark of Kawai Musical Instruments Mfg. Co., Ltd. (www.kawai.co.jp)
Yamaha is a registered trademark of Yamaha Corporation.
Steinway is a registered trademark of Steinway & Sons.